Company Profile
Subsidiary of Edelweiss Group

Serves more than 6,30,000 customers.

Strong presence in 245 cities with a huge network of 1134 branch offices and sub brokers

One of the top 10 retail brokers in India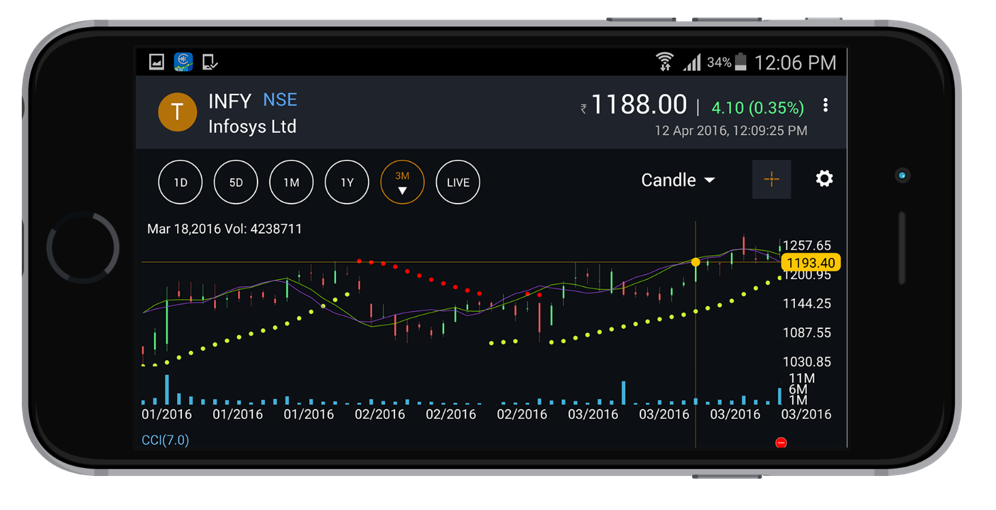 Challenges
Simplify the complex Options trading

Provide traders with intelligent real-time market data

Educate traders on a variety of investment strategies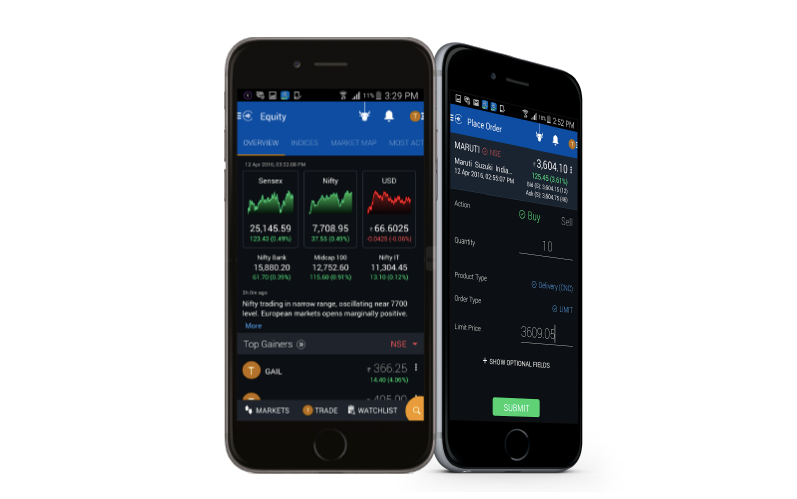 Mobile App
Native mobile application that runs on Android, iOS and Windows Phone platforms
Dashboard: Market and Account information precisely consolidated in a single view.

Watchlist: Customizable watchlist to list and monitor your favourite stocks.

Idea Hub: A powerful tool that helps traders browse actionable option trade ideas

Option Chains: Provides traders with real-time quotes for each leg of virtually every option strategy. Comes handy in building complex spreads and place trade in a click
Walk Limit: Eliminates the time consuming process of manually modifying spread orders by automatically updating the order with most favourable price.

Charts: State-Of-Art charting with more than 27 inline and outline technical indicators for better analysis.

All-in-one trade ticket: Easily place advanced Options, Stock and Futures orders on a single screen. Named the "industry standard for placing orders" by Barron's
Middleware

An Omni-Channel platform interface that connects multiple broking systems to multiple access channels.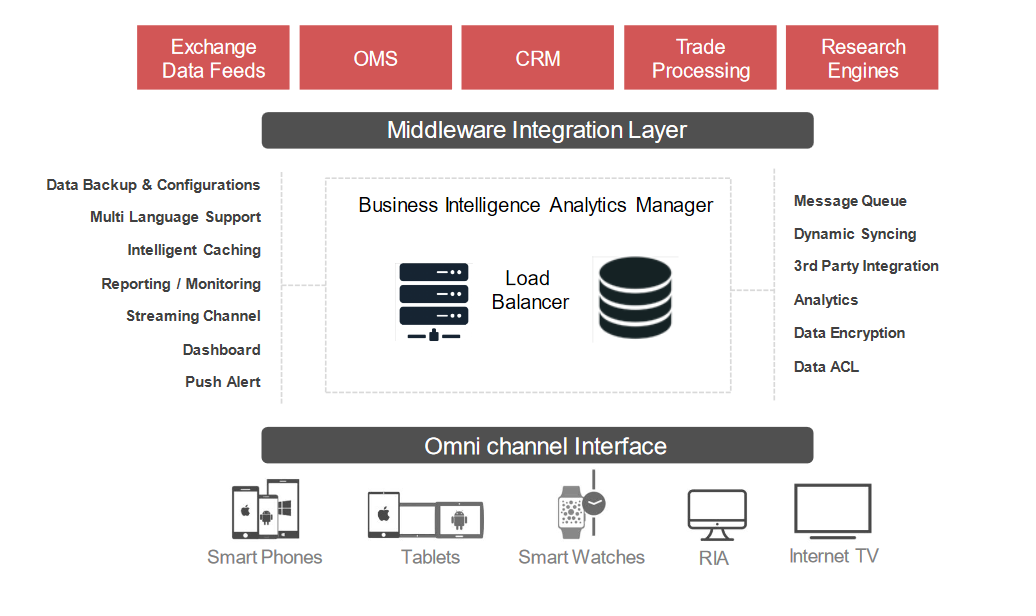 Capabilities
Integration: Seamlessly connects to OMS such as Omnesys. Also efficiently integrate with 3rd party APIs such as Heckyl and FinoUX for news and data.

Security: Uses multiple approaches such as session management, data encryption and device activation to provide an additional layer of security.

Notification: Facilitates Push Notification Management. Notifications can be triggered either globally or specific to a set of customers based on giver criteria.
Results
100% year on year growth in trading volumes via EMT.

Most top-rated mobile trading app with 4.2/5 ratings in Google Play Store.

More than 47,000 downloads.