Performance, Reliability, and Scale are a staple in every solution built by Market Simplified. These three virtues are the reason why Market Simplified has been awarded as the Economic Times Best BFSI Brand 2022. It is indeed a recognition of what we stood for over the last 16+ years, empowering BFSI companies with technology that gives them a competitive edge. A journey that has been undeterred despite the macroeconomic changes, technology disruptions, and pandemic scenarios.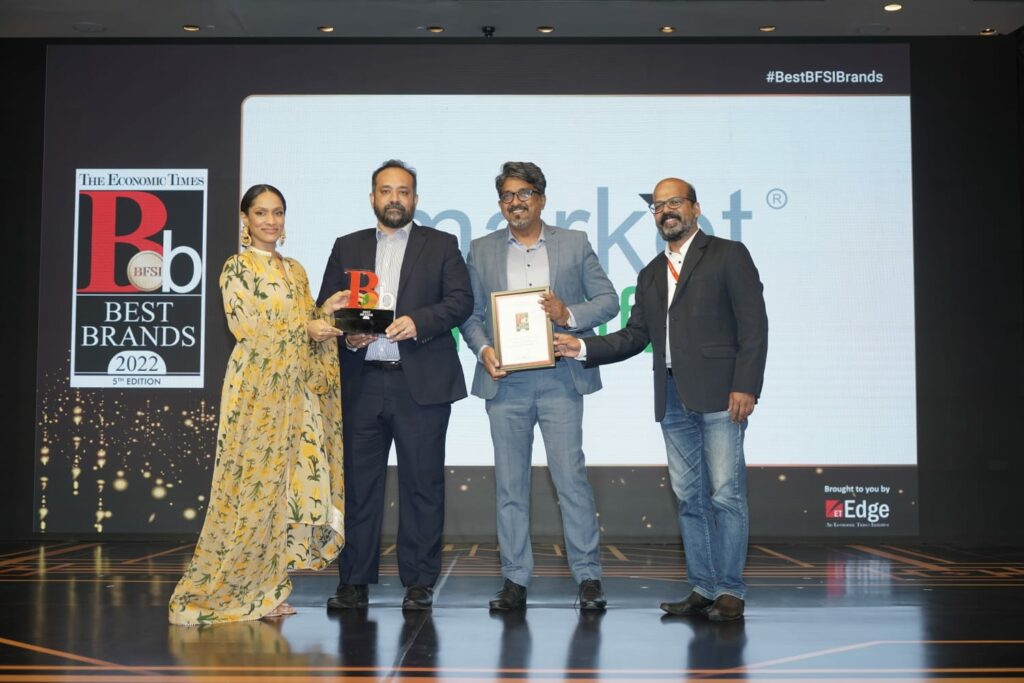 Venkat Rangan, our Founder & CEO says, "We always believed that technology is the only way that makes financial services accessible to every nook and corner of the world. It is with this belief that we still strive to create solutions that impact lives and create value. Today Market Simplified has been a go-to choice for reputed banks, brokers, and even government organizations to handcraft solutions that delight their customers. Being awarded as the ET Best BFSI Brand 2022 further fuels our vision of achieving a digital-first financial services industry. A big shoutout to the Market Simplified family whose relentless efforts and commitment have always been the strength of the company."
Market Simplified has played a critical role in empowering clients during the pandemic period. The performance, reliability, and scale offered by the solutions of Market Simplified have enabled clients to handle the huge volumes of transactions during the pandemic period. As they say, Rome is not built in a day, the accolades and appreciation received by Market Simplified and its solutions are a result of continuous innovation, improvements, learnings, and experience gained over the last 16+ years.