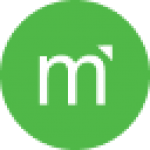 1 - 3 Years
Key Responsibilities:
Owning end-to-end recruiting process for talent, including sourcing, interviewing and closing the offer.
Partner with Hiring Managers to understand their business, define their staffing needs, and agree best practice recruiting strategy
Leverage technology and innovative sourcing techniques to build diverse candidate pools and talent networks
Tracking and reporting of all recruiting activities to ensure accurate metrics
Drive recruitment initiatives including building diverse pipelines, gathering market intelligence and developing candidate assessment strategies to hit all SLAs.
Qualifications:
Strong knowledge of IT Recruitment
1 to 3 years of IT industry experience in end to end recruitment life cycle (technology hiring).
Experience from within a high volume recruitment function with the ability to multi-task and adapt to constantly changing priorities
Strong stakeholder management and commitment to continuous improvement
Strong track record in sourcing qualified candidates, market intelligence, mapping, and negotiating offers
Attention to detail and strong knowledge of candidate tracking and employment systems and processes
Self-motivated and exceptionally organised; demonstrating ability to plan, prioritise and execute
Passion for recruitment with curiosity and proactiveness to grow
Experience interviewing and managing the full lifecycle recruitment process for multiple levels of positions
Excellent influencing, communication, organizational, detail orientation, negotiation and presentation skills
A team player, with outstanding interpersonal skills and ability to establish positive relationships with peers in team, and key stakeholders.