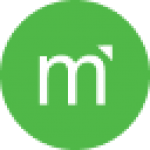 1.5 -3 years
Job Description:
Functional testing experience of Web/Mobile (iOS and Android ) applications
Strong Knowledge on SDLC, STLC, Software testing concepts
Experience on Requirement analysis and Test Design
Experience on Test Scenarios, Test case development and Execution
Knowledge on defect life cycle, defect severity and priority
Experience on using any Test Management Tool & Defect Tracking Tool
Experience/Knowledge on working with Scrum teams
Decent knowledge on manual testing of API(s). Experience on Postman tool is preferred.
Should have good knowledge on QA fundamentals and Practices.
Good interpersonal, verbal and written communication skills in English, that enables collaboration with global teams.
Educational Qualifications (Must Have):
Computer Science (or related) Bachelor degree.
Minimum 1.5 – 3 years of Manual Testing Experience with Exposure / Knowledge of Functional Test Automation.
Desirable:
ISTQB certification will be preferred.
Familiarity with common development tools as Eclipse, SVN, GitLab, JUnit, JIRA, Jenkins, ANT and Maven.
Core Banking , Retail Banking, Corporate Banking Domain knowledge.
Familiar with Agile development processes.
Technical knowledge:
Mobile Device Apps Testing
Cross Platform and Cross browser Testing
Testing for Responsiveness of the application on Mobile/Desktop/Tablets
UI/UX Knowledge
Knowledge on Accessibility